---
EVENTS
Our terrific volunteers and great business contacts help keep FOSMAS, our Shelter, and most importantly, our adoptive animals in the public eye and help us find more wonderful people to adopt our homeless animals. We couldn't be as successful as we are without the energy and support from our volunteers, donors, and event partners. We're working on more adoption venue leads, so if you have any ideas or suggestions, please let us know.
RUMMAGE SALE
The Santa Clara County Animal Shelter is supported in its efforts by the Friends of the San Martin Animal Shelter (FOSMAS). Every October FOSMAS holds a rummage sale to support the shelter's efforts to get every adoptable animal a forever home. Information about the Rummage Sale is listed below:

FOSMAS RUMMAGE SALE
WHERE: Santa Clara County Animal Shelter
12370 Murphy Avenue
San Martin, CA 95046
WHAT: We'll accept most items in reasonable condition.*

* We are NOT accepting as donations: clothes, books or video and cassette tapes (these do not sell well). Electronic items such as TVs, computers or video players accepted on a case-by-case basis and MUST be in working condition.

Rummage sale dates are Friday – Sunday, October 20, 21, and 22. Please join us in our efforts to help the homeless animals of Santa Clara County. Thank you for thinking of and supporting us and the shelter.

VOLUNTEER INFORMATION
​Volunteers are always needed to help the days of the sale and especially on the first and last day of the sale. We'll need a lot of help on October 20 moving items out and putting them on tables and on October 23 after the sale boxing up unsold items and moving them back to storage. If you can help, please email us at info@fosmas.org
Adoptions at the San Martin Animal Shelter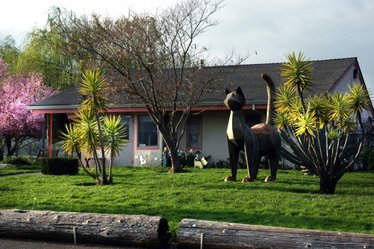 Adoptions end 60 minutes before closing.
Open 7 days a week!
Closed on County Holidays.
Hours:
Monday - Friday: noon – 6 PM
Saturday & Sunday: noon – 5 PM
Phone:
(408) 686-3900, during business hours.
Visit their new website at
www.sccountypets.com
The Shelter is located at 12370 Murphy Avenue in San Martin, CA.
See map below.
---